Ideas to Prepare You for Black Friday
Reinvent your business's holiday sales plans with the tips & tricks in this blog!
Black Friday, Small Business Saturday, and Cyber Monday are some of the biggest spending days of the year! Many businesses are getting creative with how they'll still offer awesome deals while keeping their employees & clientele safe. Let's look at a few ways you can get the Black Friday feeling going holiday season long and practice social distancing, too!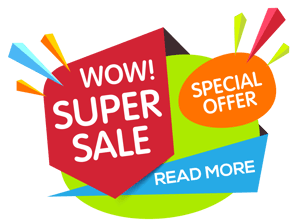 Offer Extended Sales
The idea of businesses packed with patrons looking for the best sale is pretty far-fetched for 2020. To limit crowding, extending sales is a great way to still get people excited about purchasing from your business without creating some kind of free-for-all. Switching up sales could also target different markets within your business to break up any sales related traffic. For example, one week in November could be 25% off all one kind of services and then put on a sale for retail that's unrelated to that service the next week. Don't be afraid to really strategize your sales this season!
Photo by Karolina Grabowska from Pexels
Offer Online Gift Card Specials
If you're looking to keep the sales virtual or participate in Cyber Monday using Envision Cloud, consider offering gift card specials! These kinds of deals really make clients feel like they're getting the most bang for their buck! Gift cards can be marked down by percent so, "20% percent off all online gift cards, today only!" There's also the option to set up sales like "get a bonus 5 dollars if you purchase a gift card of 30 dollars or more" or "get 5 additional dollars for every 50 dollars put onto a gift card!" There are plenty of ways to play this sale! Gift cards aren't just gift cards, they could be new clients entering your shop or a chance to prebook for a future appointment!
Photo by Karolina Grabowska from Pexels
Exclusive Coupons
Keep the sales exclusive and small by only sending them to particular clients! Not only does this reduce traffic, but it makes the holidays sales special for your clientele. With the coupon promo code feature, clients can just read off the code from their email and easily redeem the coupon at the register. Not only that, but using merge fields to directly address the email to each client can give it that little magical touch.

Get creative! Happy Holi-sales! 12 Days of Discounts! No need to be tied down to Black Friday. Spread the cheer of savings throughout the end of the year!